Boccia Tatra Cup in Slovakia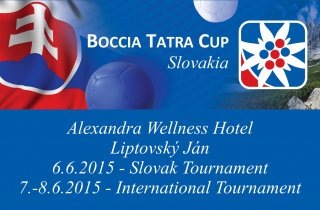 The civic association ZOM Presov is planning to organize the international meeting and boccia tournament BOCCIA TATRA CUP 2015 between June 5 - 12, 2015. The Boccia Tournament will be played in categories BC1, BC2, BC3, BC4. The aim of the event will be establishment of cooperation, making new contacts, exchange of experience on the issues of sports, barrier-free recreation, personal assistance, support services, transportation and other aspects of life of people with severe disabilities.
Boccia is a sport played especially by people with severe disabilities with all four limbs affected by disfunction. However, healthy athletes can join the game as well, which gives a great opportunity for integration. Currently, boccia is played in more than fifty countries all over the world. The Boccia Sports Club ZOM Presov was founded by the civic association ZOM Presov, Slovakia in 2013. Since then, the aim of the club has been to promote the development of boccia epecially in eastern Slovakia. We want to offer the people with disabilities a possibility to be involved in sports activities.





The host of the event – BOCCIA TATRA CUP 2015 is Alexandra Wellness Hotel, which is located in a beautiful mountain area of Janska Valley, in Liptovsky Jan. It is the perfect place for exploring the beautiful natural landscape of the Low Tatras. For guests in wheelchairs, the fixed entrance ramp, two elevators, one shared barrier-free toilet, one shared spacious dressing room with shower and toilet and one barrier-free room are available. There are also several larger rooms and suites suitable for people in wheelchairs. A multipurpose sports hall with the dimensions 40 x 21 m is directly connected with the hotel. It is a facility that meets the intemational criteria for various indoor ball games with sports equipment needed for training sessions. Another hotels host of the event are Hotel Sorea Maj and Hotel Sorea Dumbier in Liptovsky Jan too.





The project will involve people with disabilities from Slovakia, Czech Republic, Hungary, Poland, Great Britain and Slovenia. It will be people with severe disabilities in wheelchairs, representatives of the organizations working with people with disabilities, project developers, social workers, managers, boccia players, personal assistants, guides and people providing support service, organizers, volunteers, referees, timekeepers and technical staff. We expect around 120 participants.





The individual members and organizations from Poland, Hungary, Czech Republic, Slovenia, Great Britain and Slovakia will be participating in the project, which will create space for mutual understanding and the exchange of experience among the people with severe disabilities from different countries, concerning issues such as sporting facilities, architectural barriers, personal assistance, medical and assistive devices and other issues relating to the philosophy of autonomous, independent life. These new contacts might subsequently contribute to the higher level ofcooperation and even to the creating and commenting on a pan-European legislation or organizing other joint programs and projects.

BOCCIA TATRA CUP 2015 – INTERNATIONAL BOCCIA TOURNAMENT, Liptovský Ján, Slovakia - Supported by the Visegrad Fund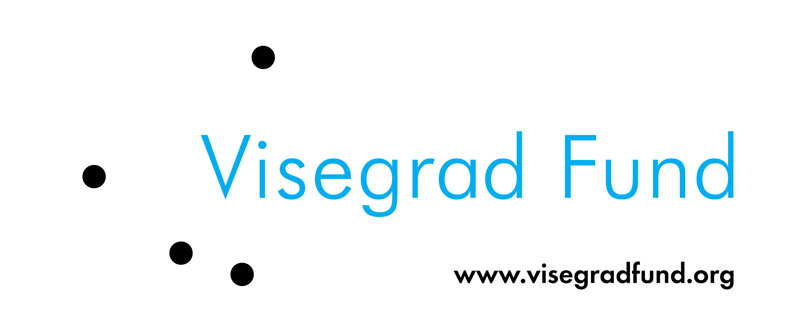 About Project partners and participants:
Sports club Jedlicka Institute, Prague, Czech Republic
National Student and Leisure Sport Association of Disabled People, Budapest, Hungary
Association of Persons with Physical Disabilities Their Families and Friends, Konopiska, Poland
Súbory na stiahnutie